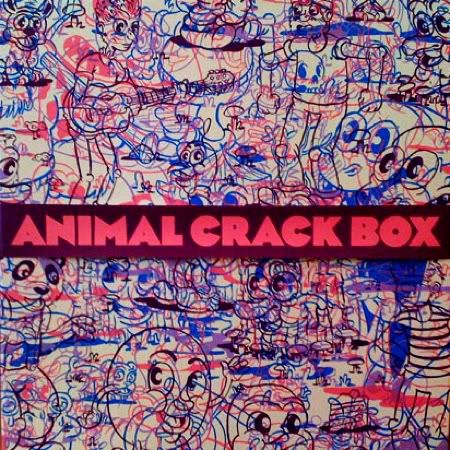 Con esta se las mandaron. Es un recopilado de grabaciones antiguas de Animal Collective, por ahí por la época del 2002-2004. Es bastante experimental y la calidad es como el hoyo. Apenas lo bajen, pongan altiro
We Tigers
. Si no conociesen el tema original no reconocerían una mierda. Hay una trilogía de Pumpkin, la del
Hollinndagain
(
Pumpkin Gets A Snakebite
) y las versiones acústicas se escuchan medianamente bien. Además que la llevan. Si se enamoraron de
De Soto De Sun
, se van a masturbar a más no poder con la versión de este álbum.
La portada es la raja, mucho mejor que la del
Merriweather Post Pavilion
. Hasta ahora se puede ver bien reflejado mi odio a ese álbum.
Tracklist
1. Jimmy Raven
2. Ahhh Good Country
3. Iko Ovo
4. Pumpkin Gets A Snakebite
5. Pumpkin's Hallucination
6. Pumpkin's Funeral
7. Jungle Heart
8. Hey Fried
9. De Soto De Son
10. Oh Sweet
11. Young Prayer #2
12. Do The Nurse
13. Ice Cream Factory
14. Hey Light
15. Two Sails
16. Don't Believe The Pilot
17. Who Could Win A Rabbit
18. Mouth Wooed Her
19. Covered In Frogs
20. We Tigers
Les debo el link, tenía una version con 19 temas. Lo subo altiro.