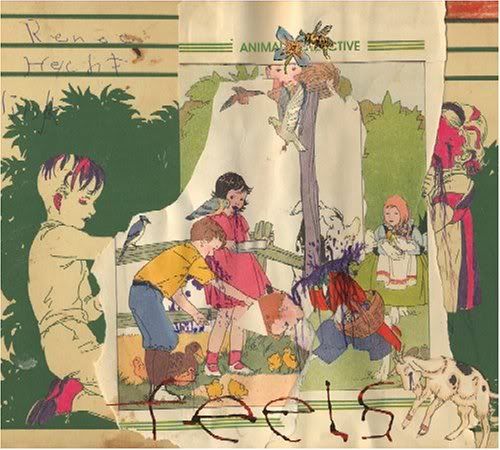 Con-che-tu-ma-re. Pensar que antes no me gustaba este disco. Y todo el que piense igual debe volver a escucharlo. Un trabajo mucho más pegajoso que con Sung Tongs me atrevería a decir,
Did You See The Words
es un comienzo increíble para el disco,
Grass
es simplemente gloriosa,
The Purple Bottle
tiene su no-sé-que. Es el medio disco, hueón. Quizás tan bueno como el Here Comes The Indian. No, ni cagando.
Creo que la portada y todos los dibujos están hechos por la hermana de Avey Tare.
Tracklist
1. Did You See the Words
2. Grass
3. Flash Canoe
4. The Purple Bottle
5. Bees
6. Banshee Beat
7. Daffy Duck
8. Loch Raven
9. Turn Into Something
MEDIAFIRE